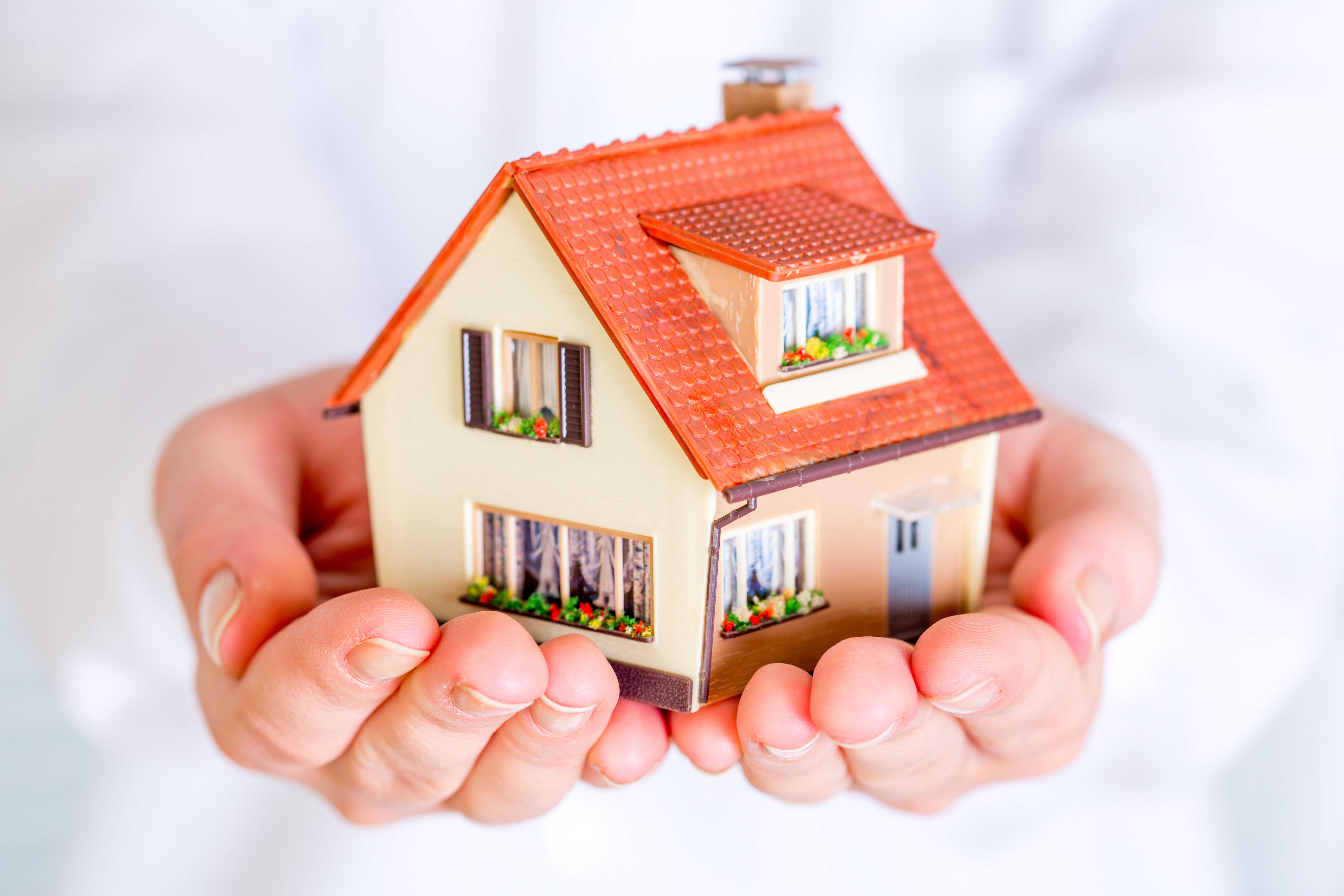 Veterans have a unique opportunity for home ownership. With a loan partially guaranteed by the Department of Veterans Affairs, eligible veterans can buy a home with $0 down. The VA isn't a lender, it just promises to pay the lender up to 25% of the loan amount if the borrower defaults.
If you're a veteran, the VA Home Mortgage can be a great choice because you don't need to make a down payment. Unlike other loans that require private mortgage insurance (PMI), the VA does not, which can save you thousands of dollars a year. Also, closing costs may be paid by the seller, and you won't be penalized for paying the loan off early. You can literally purchase a home for less than $1,000.
The VA charges a funding fee to guarantee the loan. However, it's waived if you have a service-connected disability, which should be noted on your Certificate of Eligibility.
With that being said, one of the downsides of not making a large enough down payment is that you'll have to own your home for several years, or be required to write a check when you sell it. Even if you later sell the home FSBO, it can cost you $6,000 or more on a $100,000 home, a hefty fee if you don't have the equity to cover it.
Now that you're ready to purchase a home with your VA benefits, the following steps will help you become a qualified buyer, and give you an overview of what to expect.
Step 1: Apply for your Certificate of Eligibility (COE)
A COE is a letter from the VA that you can give to your lender which tells them you're eligible to receive a VA loan, and if you're required to pay the funding fee. There are a few different ways to get your COE, but the easiest is to apply through the VA's ebenefits portal.
Step 2: Get Pre-Qualified
The lender will ask you a series of questions including your monthly income, your employer, expenses, and current rent or mortgage. Answering these questions as accurately as possible will make for a smooth transition from pre-qualification to pre-approval.
Step 3: Get Pre-Approved
Your lender will walk you through the steps of getting pre-approved. Once they have all of you documents, such as your COE, bank statements, pay stubs, tax returns, credit report, etc. they'll give you a pre-approval letter. Expect to pre-pay an appraisal fee of $450 for a single family, and $625 for a multifamily. (Accurate through 12/31/2017 – Click the link for the current fee.)
Step 4: Find a Realtor
Feel free to call me anytime during your home buying process. But now that you're pre-approved, it's time for us to meet and search for homes. I can save you hours by screening homes using the Multiple Listing Service (technology available exclusively to Realtor's®) based on the details that are important to you such as bedrooms, bathrooms, yard size, type of home, etc.
You can also look for homes on Zillow, or Trulia, I would encourage you not to ask the listing agent for a showing, they are already working for the seller. You deserve to work with an agent who not only knows the process, but more importantly, has your best interest at heart.
Step 5: Make an Offer
Once you've found a home to buy, I can help you fill out the paperwork to make an offer. Along with the offer, you'll be required to submit a check for earnest money. A minimum of $10, but 1% of the the offer price is typical, you can receive this money back at closing. There is a legal purpose to including money with the purchase agreement, but it basically tells the seller that you're a serious buyer. You might also consider writing an offer cover letter. My wife and I wrote one when we purchased our home, the sellers loved it and accepted the initial offer, you're results may vary.
Step 6: Have an Appraisal Completed
After you have an accepted purchase agreement, it's time to have an appraisal completed. The appraisal serves 2 purposes.
Determine the home's fair market value.
Ensure the home meets the VA's Minimum Property Requirements (MPRs).
Before you make an offer, we'll have determined pretty closely how much the home is worth so there won't be any surprises when the appraisal is completed.
I'll also be straightforward with you when you're looking at homes. If I see something that may cause a problem with the appraisal, I'll let you know. If we're proactive from the start, we can find solutions and avoid disappointment.
Step 7: Wood Destroying Insect Report
A wood-destroying insect report will also be required. It is the responsibility of the seller to pay for the report. After which, you'll ideally receive a report that states "No visible evidence of wood destroying insects was observed."
Step 8: Hire a Home Inspector
The appraisal is not a home inspection. it just covers the basics. Hiring a home inspector will cost you about $400, but it can save you thousands of dollars down the road, warn you of possible dangers, and give you the opportunity to ask the seller to fix problems before moving in, or reduce the price of the home. A home inspection is really an investment. It's also a great opportunity to meet the requirements of having the water tested if the home relies on a well.
I hate working with electricity, so when we bought our home, I asked the sellers to fix a couple of electrical problems. Since the owner was an experienced electrician, he was happy to do it, which saved me from having to pay an electrician to do it later. My home inspector came back free of charge to ensure the repairs were completed properly.
Conclusion
Buying a home with a VA loan can be complicated, but don't let it intimidate you. Work with a knowledgeable Realtor who has experience going through the VA Home Mortgage process so the move into your new home will be an enjoyable experience!